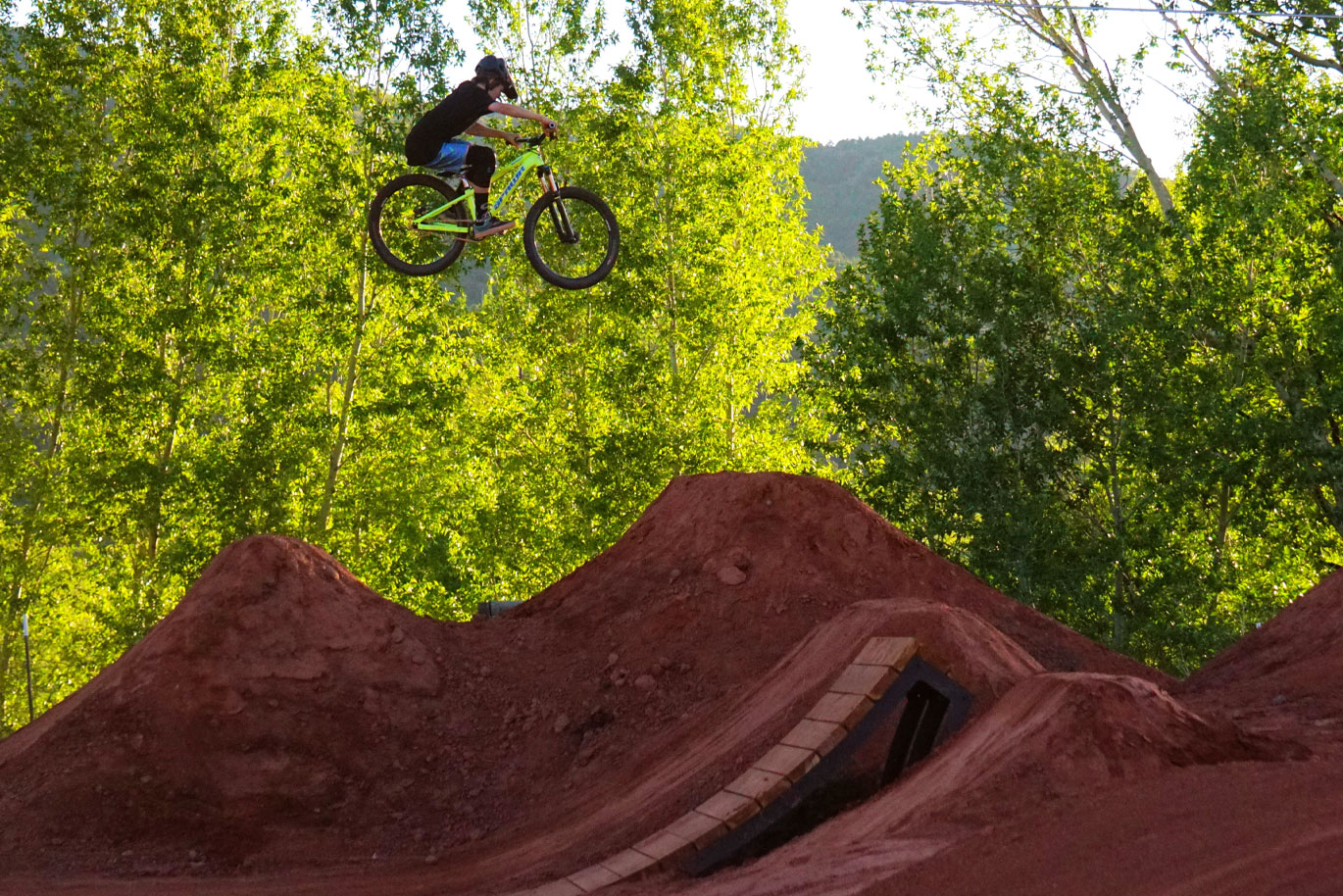 Private Bike Lessons
Let's be honest, we learn to ride a bike as a young kid, and after that, we bike the rest of our lives with little to no training. Many people give up on biking all together. Well, those days are over. Crown Mountain now has the top Bike Park in the state, and it's a world class progressive model built by coaches so riders can learn fast. Transformation is a phone call away. Take a one-on-one lesson or split the cost with friends up to 4 people max per lesson. Lessons available 7 days/week.
1hr $140
2hr $250
3hr $315
Email: crownmountain@sopris.net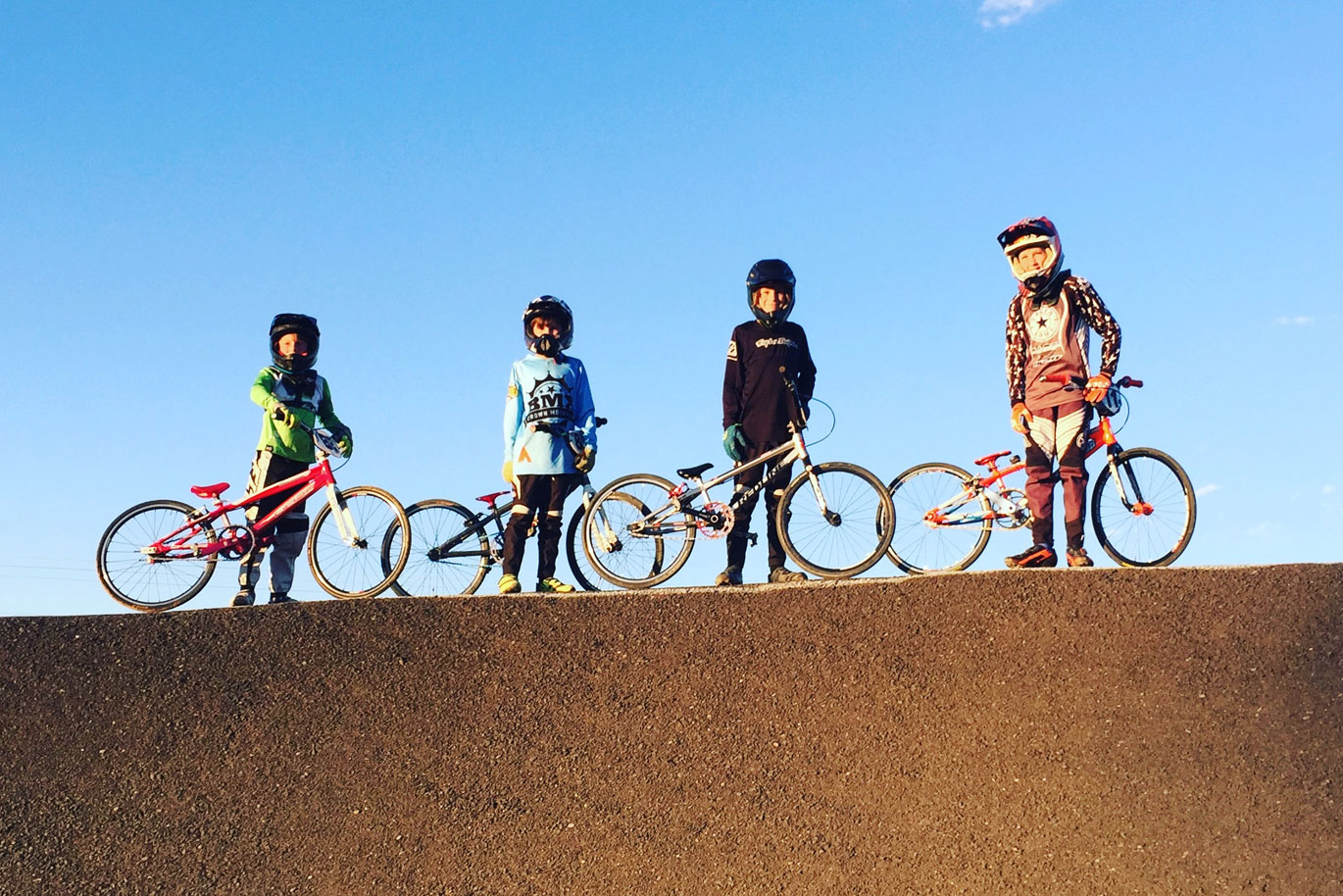 BMX Track
BMX (Bicycle Moto Cross) is one of the fastest growing sports in America. It is one of the only sports where total family participation can take place. Riders of all ages, from 2 – 5 year olds competing in our PBR (Push Bike Riders) race series to 50+ competing on our work-class track every week from May through September. Prepay on-line for weekly race days by clicking on the link below. One still needs to check-in if they prepay before the race.
Weekly Race Nights: Wednesdays @ 6pm (Weather Dependent)
Gate Practices: Mondays @ 5:30pm (Weather Dependent)
Gold Cup State Race & Double points Race!
Sat & Sun July 23 & 24
Registration and Practice 9:00am
Racing 11am
BMX Race Camps
Beginner BMX Race Camp
Wed. June 1st, 8-3:30pm
Experienced BMX Race Camp
Mon.-Thur. June 6-9, Time 9-3
Bike Park Team
Mon. Tues. & Thur.
8:30am-3:30pm
Ages: 7 yrs & up
Biking level: Advanced Intermediates & higher
Cost: $195 (3 days)

Session 1: June 13, 14, 16
Session 2: June 20, 21, 23
Session 3: June 27, 29, July 1
Session 4: July 5, 7
Session 5: July 11, 12, 14
Session 6: July 18, 19, 21
Session 7: July 25, 26, 28
Session 8: Aug 1, 2, 4
Session 9: Aug 8, 9, 11
Welcome to the coolest youth biking product in the valley at the award-winning Crown Mtn Bike Park. Open for advanced riders ages 6 & up. Bike Park Team trains on all aspects of the bike park learning tricks and style on the asphalt pump track, BMX track, dirt jumps, single track, mulch jump, wood skinny's and the custom AIR BAG. You won't find a program that trains riders in so many disciplines anywhere in the valley.
Email:
crownmountain@sopris.net
Women's Clinic
We are running it back with pro mountain biker Cami Nogueiraa for tips and tricks on how to make yourself a better mountain biker. This Wednesday we are focused on fundamentals and safety, leaving the ground.
Date: July 28th, 2021
Time: 5:30pm-7:30pm (Jump Clinic)
Location: Crown Mtn Bike Park
Cost: $50